Katherine J. Kuchenbecker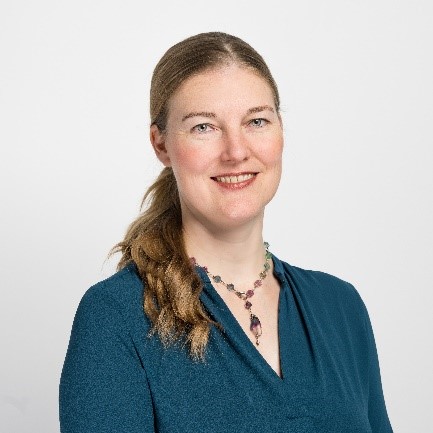 Katherine J. Kuchenbecker is a Director at the Max Planck Institute for Intelligent Systems (MPI-IS) in Stuttgart, Germany, where she leads the Haptic Intelligence Department. She earned her Ph.D. at Stanford University in 2006, did postdoctoral research at the Johns Hopkins University, and was an engineering professor in the GRASP Lab at the University of Pennsylvania from 2007 to 2016. Her research blends robotics and human-computer interaction with particular foci in haptics, teleoperation, physical human-robot interaction, tactile sensing, and medical applications. She delivered a TEDYouth talk on haptics in 2012 and has been honored with a 2009 NSF CAREER Award, the 2012 IEEE RAS Academic Early Career Award, a 2014 Penn Lindback Award for Distinguished Teaching, and various best paper, poster, demonstration, and reviewer awards. She co-chaired the Technical Committee on Haptics from 2015 to 2017 and the IEEE Haptics Symposium in 2016 and 2018. She is the spokesperson for the International Max Planck Research School for Intelligent Systems (IMPRS-IS), a large Ph.D. program jointly operated by MPI-IS and the Universities of Stuttgart and Tübingen.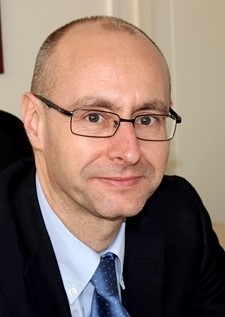 Lorenzo Marconi graduated in 1995 in Electrical Engineering from the University of Bologna, where he obtained his PhD in 1998. Since 1999 he has been a faculty member at the Department of Electronics, Computer Science and Systems at University of Bologna, where he is Full Professor since January 2016.
He has held visiting positions at various academic/research international institutions. He is co-author of more than 250 technical publications on linear and nonlinear feedback design published on international journals, books and conference proceedings. He is also co-author of three international monographs.
In 2005, he has been awarded jointly by Elsevier and the International Federation of Automatic Control (IFAC) for the best paper published in the period 2002-2005 on "Automatica". He is also the recipient of the 2014 IEEE Control Systems Magazine Outstanding Paper Award for the best paper published in the period 2012-2013 and of the 2018 O. Hugo Schuck Best Paper Award assigned by the American Automatic Control Council for the best paper presented at the 2017 American Control Conference. He is Fellow of IEEE for "contributions to feedback design of nonlinear systems and unmanned aerial vehicles".
He chaired the IFAC Technical Committee on "Nonlinear Control Systems" from 2011 to 2017 and he is member of the IEEE Technical committee on "Nonlinear Systems". He was the chair of the International Program Committee of the 8th IFAC Symposium on Nonlinear Control Systems (NOLCOS) in 2010.
He served as an associate editor of the main international journals in the field of control, such as Automatica, IEEE Transaction on Automatic Control, and IEEE Control Systems Technology. He is now a Senior Editor of the IEEE Transaction on Automatic Control.
His current research interests include nonlinear control, output regulation and stabilisation of nonlinear systems, control of autonomous aerial vehicles, robust control, fault detection and isolation, fault tolerant control.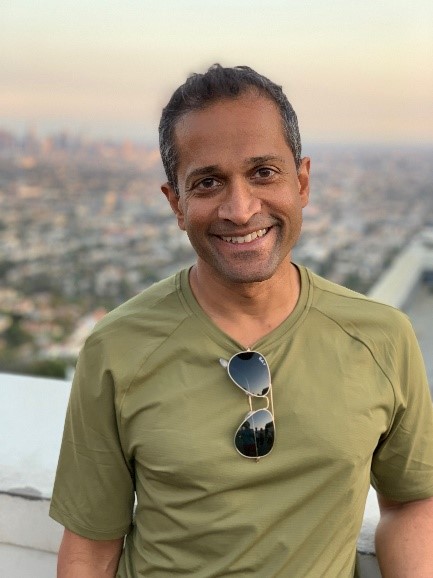 Girish N. Nair was born in Malaysia and is a Professor with the Dept. of Electrical and Electronic Engineering at the Uni. of Melbourne, Australia. He is a Fellow of the IEEE (2018) and has received several prizes, including the CSS George S. Axelby Outstanding Paper Award in 2014, a SIAM Outstanding Paper Prize in 2006, and the Best Theory Paper Prize at the UKACC Int. Conf. on Control, Cambridge Uni., in 2000. From 2015 – 2019 he was an Australian Research Council Future Fellow, and from 2019 he is the Principal Australian Investigator of an Australia-US Multidisciplinary University Research Initiative project, involving four Australian universities collaborating with Boston Uni. and MIT.  He has served as an Associate Editor for the IEEE Trans. Automatic Control from 2011-1015, and for the SIAM Journal on Control & Optimization from 2006 – 2011.  He was the finance chair for the IEEE CDC in Melbourne, 2017, a vice-program chair for the 6th IFAC Workshop on Estimation & Control in Networked Systems, Tokyo, 2016, and sponsorship chair for the 2021 IEEE International Symposium on Information Theory. His interests are in classical and nonclassical information theory as applied to problems in control and estimation.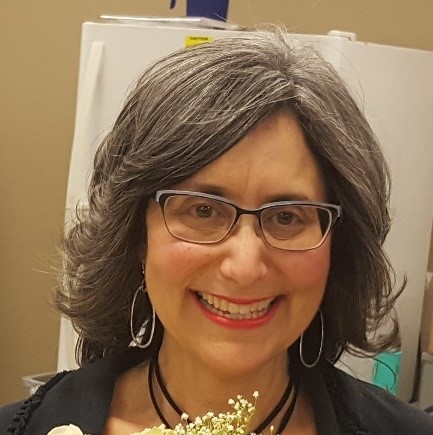 Karen Rudie is a Professor at Queen's University (Canada) in the Department of Electrical and Computer Engineering, with a cross-appointment to the School of Computing. She received her Ph.D. in 1992 from the University of Toronto, in the Systems Control Group. In 1992–93 she was a postdoctoral researcher at the Institute for Mathematics and its Applications, Minnesota. From 2004–2006 she was an IEEE Control Systems Society Distinguished Lecturer. She has served on the editorial board of the Journal of Discrete Event Dynamic Systems (since 2000), where she is currently a Department Editor, and has served as an Associate Editor for IEEE Transactions on Control Systems Technology (2015-2020), IEEE Transactions on Automatic Control (1996–1999), and IEEE Control Systems Magazine (2003).  She is a Fellow of the IEEE.  Her research focuses on the control of discrete-event systems.